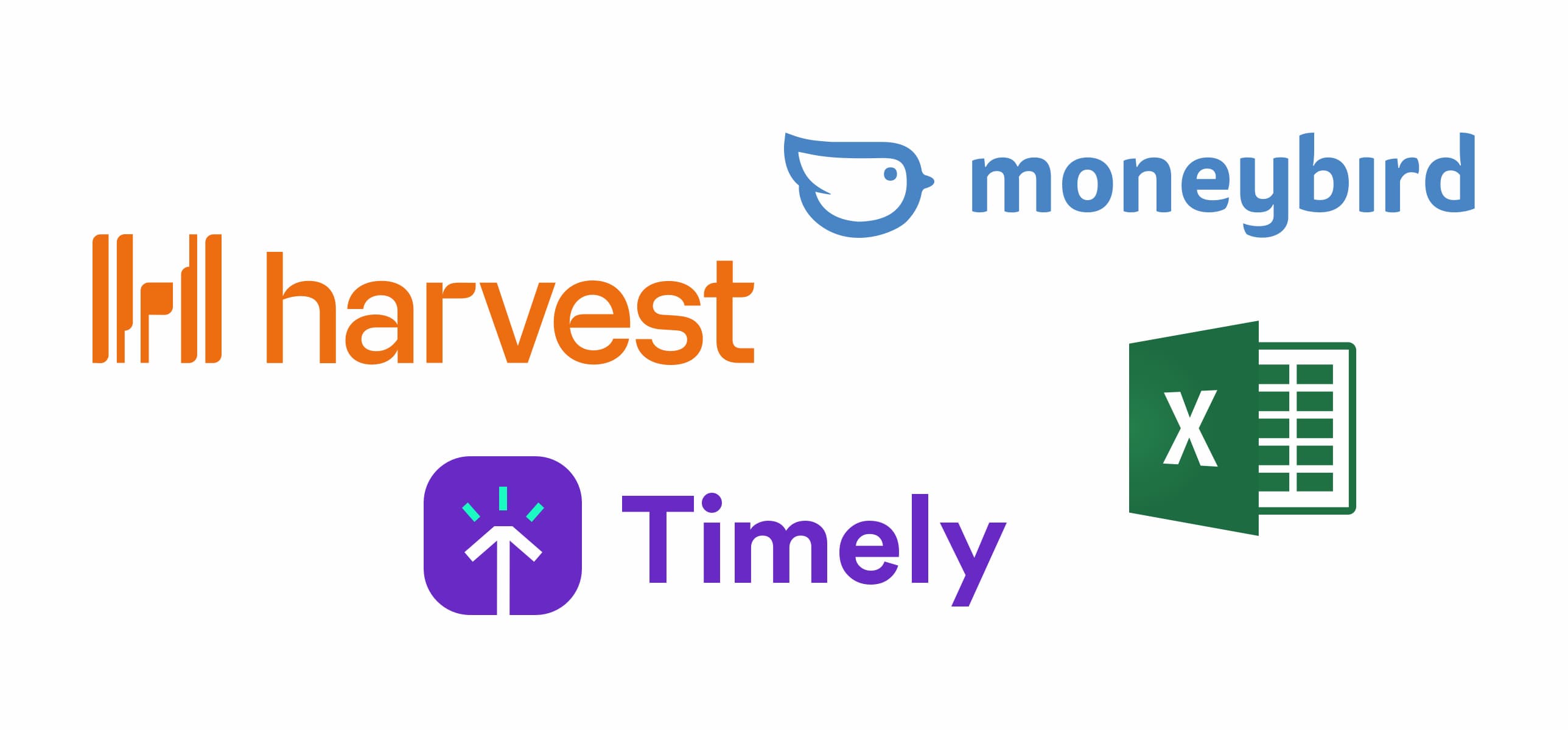 Introduction
One of the fun things about starting your own business is trying out different ways of solving problems, over the past few months I've tried a few tools and eventually found my perfect workflow for managing my time and creating invoices. Let me show you how I work.
Want to work with front-end developer who manages his time correctly and never misses a deadline? Contact me!
Time management
While working at a few internet agencies in the past, most of them used Harvest.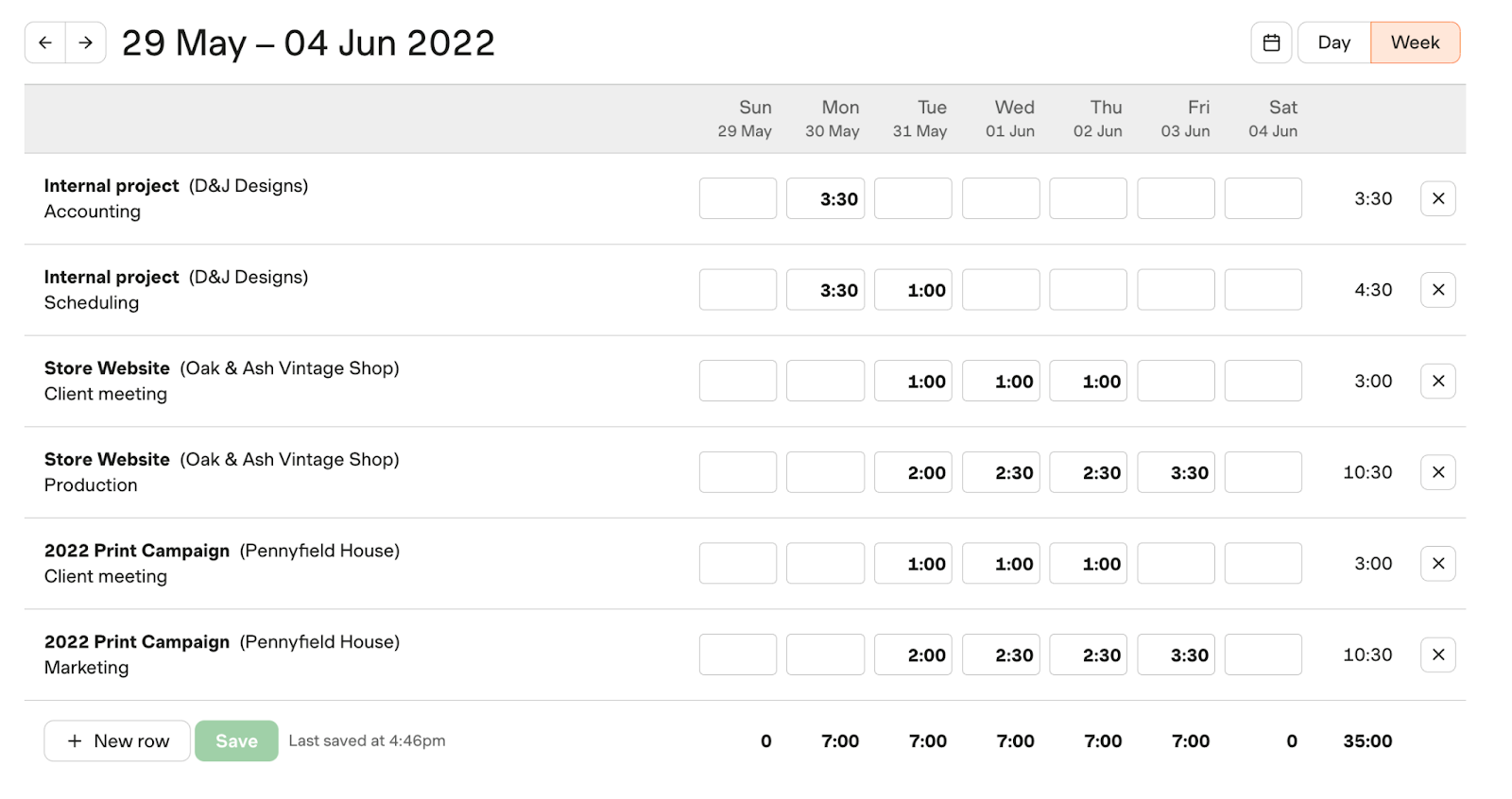 Don't get me wrong, Harvest is an awesome tool, but it's also a bit outdated. The 'table-like' hours overview isn't easy to scan through, not much has changed in the past few years and some crucial functionality is lacking.
That's where Timely enters the picture. When I officially started freelancing on January 1st I already discovered Timely a few months earlier and loved using it for managing my spare time and working on my own projects.
The interface is nice, entering hours is quick and easy, the iOS app works great, you can organize your days ahead, create custom tags, see when you started working on something and when you stopped and there is so much more.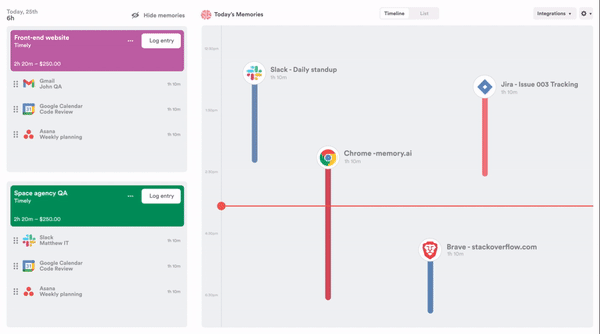 I made a few custom tags to easily create reports showing what type of work I've done the most or the least. I can quickly see the amount of time I've traveled and which type of transportation I've used. It's awesome!
Timely has a tool called Memory that runs in the background on your Mac or Windows, and automatically tracks the apps and files you are using. If you are one of those people who sometimes forget to turn their timer on (guilty!), or forgets to switch to a different project after starting a timer, Memory is great! It can track your location (only if you allow/want it) using Moves (https://moves-app.com/) and tells you where and how long you've been at a certain location. It's great when you travel around a lot and really nice to track the time you spend traveling to and from your clients. There are some other plugins you can use like Github to see your commits appear on your time sheet and you can also add your calendar so it automatically enters your appointments. Read more about Memory and time tracking here: http://timelyapp.com
The price is also great. For single users you can pick between the 'Solo' and 'Essential' plans, starting at only $7 for 'Solo' with the only limitation that you are only allowed to have 3 active projects at the same time. Great when you don't have many different clients at the same time.
There are much more great things to tell about Timely, but I suggest just trying the free 14-day trial and never going back 😉
One of the 'downsides' of Timely compared to Harvest is that Timely can't create invoices. For some people, this is a problem, but for invoices, I use a completely different tool that's way better than Harvests invoicing.
Creating invoices and managing expenses
Moneybird! Yeah, you've probably never heard of it, but damn this tool saved my life when I just started freelancing. There are so many things you need to manage, especially when you just started running a business. Moneybird helps you keep track of open invoices, allows easy payment processing through Mollie, Paypal or regular bank transfers.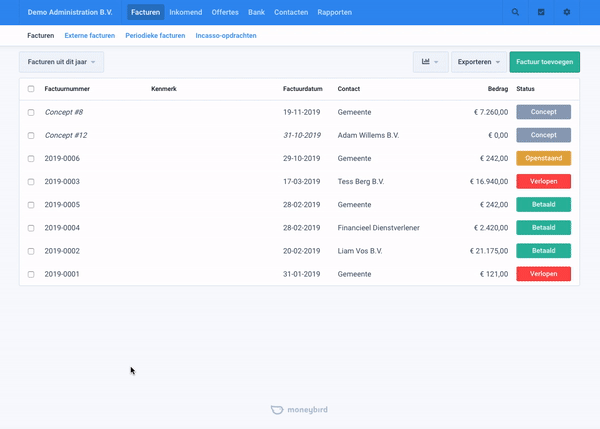 Moneybird is a tool made by and for Dutch people. Keep in mind: I know they support English and currency like dollars, but I have no idea if this is the best tool for people from other countries.
One of the great features is uploading invoices and expenses to Moneybird and it will keep track of your revenue, help you fill in your tax forms and warns you when an invoice still hasn't been paid. When you use Knab or Bunq as your bank you can automatically track your debit and credit and quickly assign them to the appropriate invoice or receipt.
The invoicing and quotes systems are completely customizable in Moneybird. You can change the design and can even edit the CSS to create something unique. You can also, for example, create custom messages which are sent to your clients when they haven't paid on time and remind them of certain fees if they haven't paid before a certain date. Quotes can quickly be accepted and signed through Moneybird.
It's hard to describe all the features Moneybird has, but believe me when I say I probably can't live without it anymore. Combining Timely and Moneybird is really easy, you can quickly filter categories and clients through Timely and enter the hours per project in Moneybird. Yes, you have to do it manually, but both quick and easy interfaces make it a breeze to process.
You should try it out: Click here for 4 free months!